I try to bring the viewer into the scene to experience my interpretation of the essence of the place.
Biography
I paint with my heart, bringing the viewer with me on an exploration of essence and perception. I look at things anew, and am continuously studying to develop my skills, perception, composition and technical. I aim to portray more than the objects in the composition, but my understanding, and feelings or the essence of the place. "Painting forces me pause awhile, to allow my soul to embrace the beauty of nature. Winning recognition for my art is 'icing on the cake' because I enjoy the journey so much."

As an artist, Barbara pushes herself to try new techniques and styles. She enjoys the comradery of other artists and the critique that comes from studying with local artists as well as internationally acclaimed artists.
Influences
Monet, Andre Derain, Toulouse Loutrec, David Dunlop, Pierre Bonnard
Education
2006-2016

Multiple courses in Watercolor, oil painting and pastels with signature artists Mostly Hartford area, CT, United States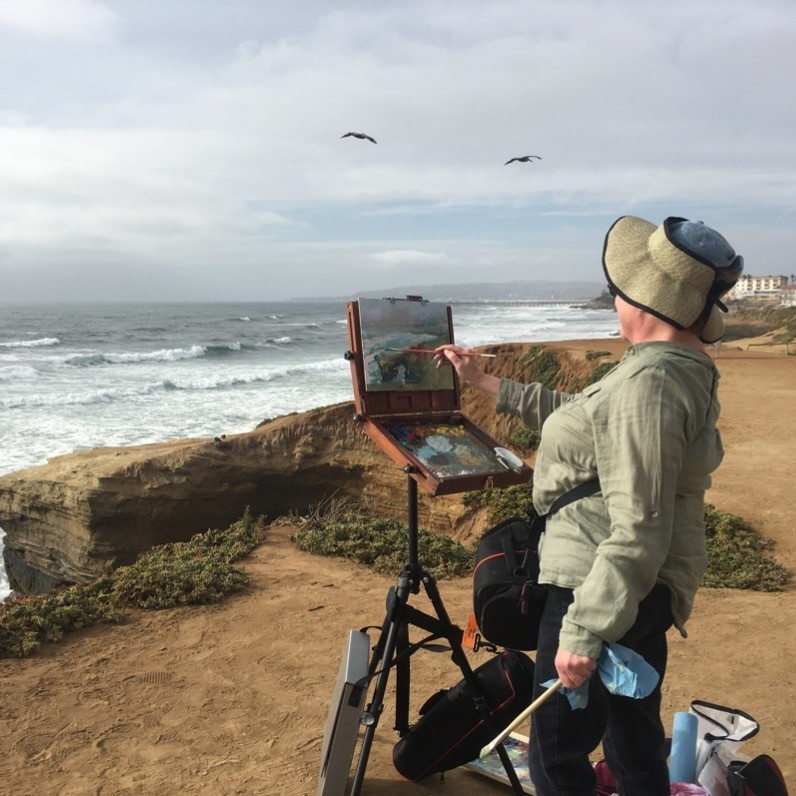 The artist at work
Prizes and Awards
---
Solo Expositions
---
2019 Simsbury Dermatolgy Simsbury, CT, United States
2019 Gantner Gallery Essex, CT, United States
Collective Expositions
---
2019 Animalia at Art Center East Vernon, CT, United States
2019 Clinton Art Association Summer Juried Clinton, CT, United States
2019 Middletown Juried Exhibit at the Zikha Gallery at Wesylean University Middletown, CT, United States
2019 Madison Art Society Juried Exhibition Guilford, CT, United States
2019 Connecticut Women Artists National Juried Exhibition Norwich, CT, United States
2019 Lyme Art Assoc - 4 Acts Old Lyme, CT, United States
2019 Connecticut Watercolor Society Old Lyme, CT, United States
2019 Essex Art Association Elected Artists Essex, CT, United States